Our Impact
For 25 years, Van Go has worked with area youth providing job skills training, social services, mental health support, nutrition education, and more. The depth of services provided have a significant impact on the lives of participants, many of whom attest that their time at Van Go was "lifesaving". The greatest measure of the success of our programs is in the stories of our graduates.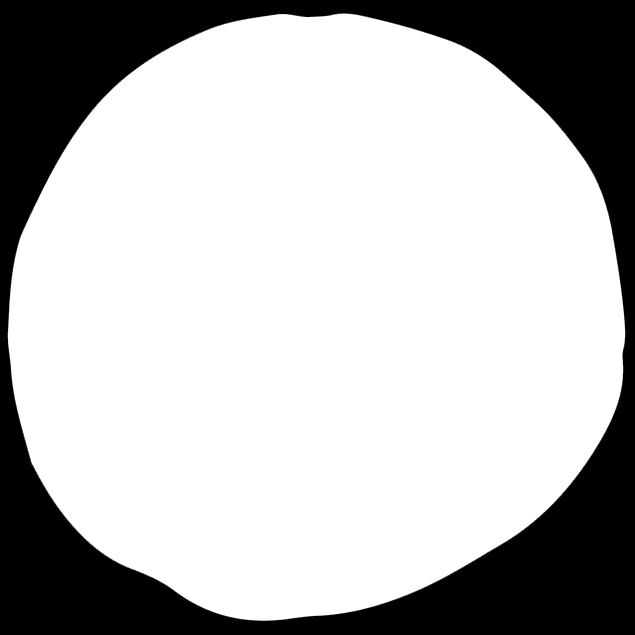 Where are they now?
The question we're asked most frequently by funders and supporters is: "Do you track the progress of Van Go participants after they graduate from your program?" The answer is a resounding, YES! Here are just some of Van Go's alumni successes.
Maya
"There's a lot of healing that happens between an artist and a paintbrush." Learn more about Maya's story in the Van Go short film, "The Beauty Within."
Jafiya
"Van Go changed my life. It put me on a path where I can actually see myself doing something I love and also something that I care about, but also bring art into that somehow. " Learn more about Jafiya's story in the Van Go short film, "The Beauty Within."
Jordan
"The job training aspect really instills values in its employees that are long lasting. Stuff that I still emphasize when I go to work every day." Learn more about Jordan's story in the Van Go short film, "The Beauty Within."
Jude
"(Van Go) was about building not only job skills but life skills. I don't think that I put the two together before I came here, I don't think I understood how important it is to take care of your own health to maintain your career." Learn more about Jude's story in the Van Go short film, "The Beauty Within."
Gabby
"I don't know that I would be here without (Van Go). They gave me the emotional support that I needed when I didn't have it." Learn more about Gabby's story in the Van Go short film, "The Beauty Within."
Kyle
The Van Go program helped me dig out the creative side of my personality that I had been hiding all my life. The program has given me opportunities to express myself in ways I wouldn't have before. Without Van Go I am certain I would not have the level of confidence that I do now. The Van Go family made my dreams become a reality!
Ayana
If you told me 3 years ago I'd be a high school graduate attending KU in the fall, and being happiest I've ever been, I genuinely wouldn't have believed it. In all the lows and highs, Van Go supported me. Whether that be a safe space for me to share my feelings, help me make a job resume, or even find scholarships; I don't think any of that would have been possible without the never-ending support this program and its people have given me. Finally, something I and many others have often said is that Van Go has never felt like a job. It's a family. Van Go truly does change lives because it's definitely changed mine.
Chesney
Van Go helped me connect with mentors who had the very specific knowledge I needed to apply to my own artwork. Taxidermy is a craft that requires a particular set of skills. If I had continued to try to develop these skills all on my own, I'd never have gotten as far as I have in this amount of time. I will always be grateful to Van Go for facilitating these connections with my teachers.
Hailey
Van Go helped me create my vision of success by giving me the confidence to pursue my dreams... I now work at MD Anderson Cancer Center. I have a baby and an amazing husband. I didn't drop out of high school. I think my work ethic really grew and developed through Van Go; they are my family.
Jordan
Jordan was 21 years old, couch-surfing and living out of his car when he applied for our Arts Train program. He was struggling with sporadic substance abuse, had strained family relationships and no identified supports. Jordan had held down decent jobs in the past, but due to his circumstances at the time, he knew he needed some help to get back to a place of stability. Jordan began working as an Apprentice Artist at Van Go in the Fall of 2017. Being homeless, we learned that he occasionally slept in his car in our parking lot to ensure that he would make it to work in the morning on time. It was clear that securing housing was an immediate need that had to be addressed. Van Go social worker Jeff worked quickly to secure stable housing for Jordan. We then moved on to providing employment skills training, a stable income and additional social service supports. Jordan had a long-term goal of getting a college degree. He had tried a semester of college when he was living at home and it did not work out. In prioritizing his needs and goals, Jordan felt like he would not be ready for reattempting college until he had a job that would allow him to financially support himself. Jordan successfully completed The Arts Train in the spring of 2018, and, utilizing Van Go's employment services, Jordan was able to secure a longer term position that met his needs at the time. Fast forward a few years, and Jordan landed an entry-level position as a butcher at Dillon's grocery store in Lawrence. With his dedication and strong work ethic, Jordan earned a string of steady promotions. He is now the Assistant Manager of the meat department making $20.50 an hour with benefits, including a paid week of vacation! Jordan now has his eye on a full management position. Jordan has steadily checked off his goals: he wanted steady employment (check), financial stability (check), and then to work on getting a college degree. We are pleased to report that Jordan is currently pursuing a Business Management degree online through BYU, while working his full-time job at Dillons!
2022 Services by the Numbers

116
Work opportunities provided for youth

75
Unique teens and young adults employed

$117,459
In wages and stipends paid to youth

269
Hours of 1:1 Social Work Contacts

83
Hours of 1:1 Employment Services Contacts
AT VAN GO, WE...
Encourage self-empowerment